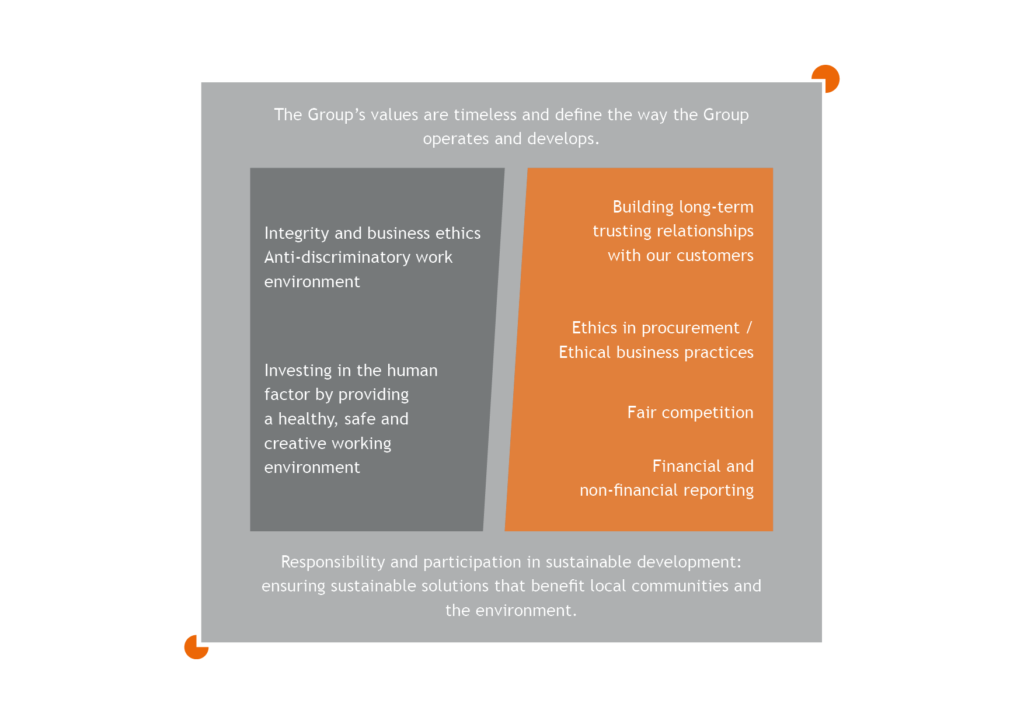 Sustainable development is part of the corporate strategy and connected to the principles and values that both the legal framework and the international standards direct.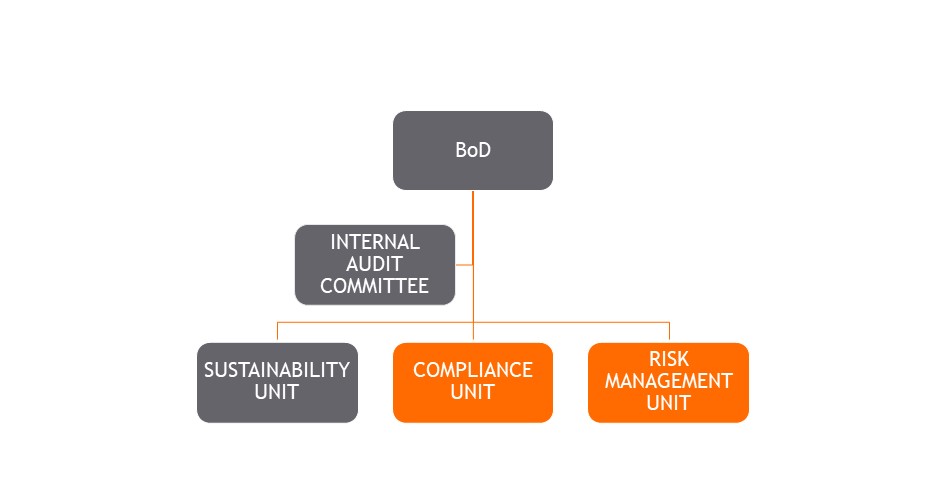 The Board of Directors enables and oversees the implementation of the corporate strategy and the long-term goals for improvement on material issues relevant to sustainable development. The Board considers the responsibilities of the management to address both risks and opportunities regarding sustainable development in view of regulatory requirements and trends in the business environment.
The Internal Audit Committee takes into consideration the outcomes of materiality assessment and the implementation of commitments undertaken in view of compliance with existing regulations and the requirements to disclose publicly relevant information.
ESG Performance Unit (or Sustainability Unit) is responsible to co-ordinate, develop and support an integrated at Group level sustainability management system and facilitate the implementation of the business strategy and the relevant Group policies. The Unit initiates and enables feedback from stakeholders to identify and assess material issues related to sustainable development.
All employees are informed and aware of the Group policies related to sustainable development and the targets set to address material issues. The Sustainability Unit in cooperation with the Human Resources Department and the Compliance Unit develop, plan and support the implementation of relevant informative, educative and training programs as required.